New Zealand's University of Waikato keen to collaborate with Malaysian Universities
articles
Read the full published article by Bernama, Malaysia's national news agency here: https://www.bernama.com/en/world/news.php?id=2118777
New Zealand has a long-standing history with Malaysian students since the 1950's under the Colombo Plan. The plan allowed Malaysian students to further their education in New Zealand. This year, 2022, Malaysia and New Zealand share 65 years of diplomatic relationship, one of the oldest in Southeast Asia.
The last two years during the Covid-19 pandemic has been a challenge for universities in attracting foreign Students. Post-Covid, New Zealand tertiary institutes are working to attract more students from Malaysia as part of the country's efforts to promote it as a first choice destination for world-class education. An arrangement on higher education co-operation was signed between the two countries in 2013. In 2019, further education relations were reinforced between New Zealand and the Malaysian state of Sarawak.
At a recent meeting between Waikato University Vice Chancellor, New Zealand Malaysia Business Association (NZMBA) and Consul Group, Waikato University expressed its keenness to explore further possibilities to tie up with Malaysian education providers in providing quality education.
The University of Waikato in Hamilton, New Zealand is keen to partner with Malaysian universities and educational institutes on twinning and educational and research opportunities. The Vice-Chancellor of Waikato University, Neil Quigley, expressed this in a meeting with New Zealand Malaysian Business Association (NZMBA) President Dave Ananth recently at their campus recently.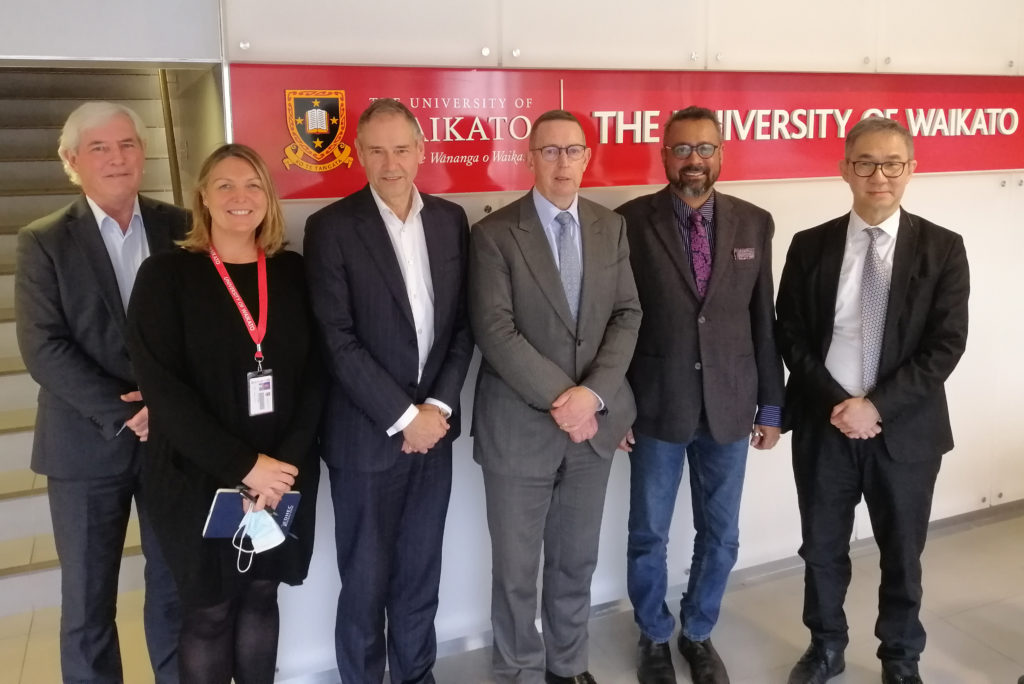 Also present were Waikato University's Senior Deputy Vice-Chancellor, and Director of the International Office: Professor Alister Jones and Sharon Calvert respectively; as well as Executive Chairman of Consul Group, Patrick Wilson; and NZMBA Hamilton Chairman, Alan Chew.
"New Zealand has been catering for Malaysian students for a very long time since the 1960's, primarily through the Colombo Plan", Neil said. "Malaysian students are excellent, disciplined, and hard working". Alan Chew, a Malaysian-born local graduate, also the inventor of New Zealand's Covid-19 tracer app, echoed the same sentiment.
Dave added that Covid-19 and the war in Ukraine has drastically changed the world landscape.
New Zealand is seen as a safe haven for families and students who do not want to be caught in unstable world affairs. The number of people applying to come to study in NZ is growing, now that our borders are open, he added. He stressed that Malaysians should explore other areas of study including marine science, farming , agriculture, food production amongst others.
Patrick Wilson, who is also Managing Partner of Stace Hammond Lawyers, Consul Group's legal arm, and the oldest law firm in Hamilton, Waikato, said that Hamilton being one of New Zealand's largest cities is very conducive for students to live in whilst receiving a world-class education. Hamilton has less distractions of the larger cities, with a lower-cost of living and its city-campuses and surroundings are conducive to study. It has everything you need here with Auckland not far away.
Subscribe
Get insights sent direct to your email.